Friday, October 21, 2011
Posted by

Shelby
at 4:04 PM
0 comments


Friday, October 14, 2011
When invited to a wedding, there are many things that come to mind, like "What should I wear?" or "Are we available on that date?" But, more importantly, people wonder about what to get the special bride and groom. It's a complicated job to pick out the "perfect" gift, but here are a few tips to go by.
First, how close are you to the bride and groom? If one of them is a family member or close friend, the gift obviously will cost more. Also, if you are in the wedding party, you would give more than if not.
So, let's start with the most obvious and easiest. If the couple is registered at one or more stores, then a gift from one of them would be the easiest. Couples can spend lots of time at stores picking out items that meet their domestic needs or things that they would really like to help start their lives together. With a registry, it eliminates duplication of gifts and receiving gifts that the couple really does not need or want. If you want to purchase a gift on their registry, but want it a little more personal, then you can add something extra. For instance, if a set of wine glasses is selected, you can add a bottle of the couples' favorite wine and a monogrammed wine stopper. A gift card from the registered store is also a good idea, so they can purchase something they did not receive. Or, you can purchase a less expensive item, but also add a gift of money as well. You can't go too wrong with a gift of cash!
Since we are talking about cash, the dreaded question of how much cash should be given to the newlyweds is a tough one. However, a few guidelines can be followed. As mentioned above, if the couple is close to you, i.e.; a family member or a very close friend, the gift amount should be higher. Keep in mind that you should give what makes you comfortable, but for those close to you, a minimum of $100 is appropriate. If you are in the wedding party, $100 is a good amount as well. But, if you are just an acquaintance or co-worker of the bride or groom, then a minimum of $50 is suggested, but it really depends on the closeness to the couple. Also, experts say that the more expensive the wedding, the more expensive the gift should be. If you are invited to a formal black-tie, sit-down dinner wedding, your gift should probably be at least $150-$200. For a simple backyard wedding, with a less formal flare, a $50 gift is acceptable.
No matter what you decide, you should always bring a gift, and if you choose to give a gift of money, make sure you put it in a card to be given to the couple at the reception. Of course, if you cannot attend the actual wedding, then mailing the gift of money, gift card or present is appropriate. If you order the gift from the registry online, many stores also offer shipping directly to the couples' address so you don't have to worry about getting the gift to them.
The ideas above are by no means the only things you can give the new Mr. and Mrs., but it's a good basis to follow, especially if you haven't been to a wedding recently!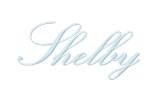 Posted by

Shelby
at 3:17 PM
0 comments


Hello readers and fellow wedding enthusiasts,
I am glad to say that starting this week, Something Borrowed will be back up and running on a weekly basis. Both Devin and myself have been extremely busy with school, but now that my most challenging class is over I have a lot more free time to dedicate to the blog. I apologize for the long break, but now the wait is over!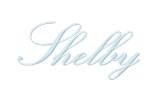 Posted by

Shelby
at 2:40 PM
0 comments